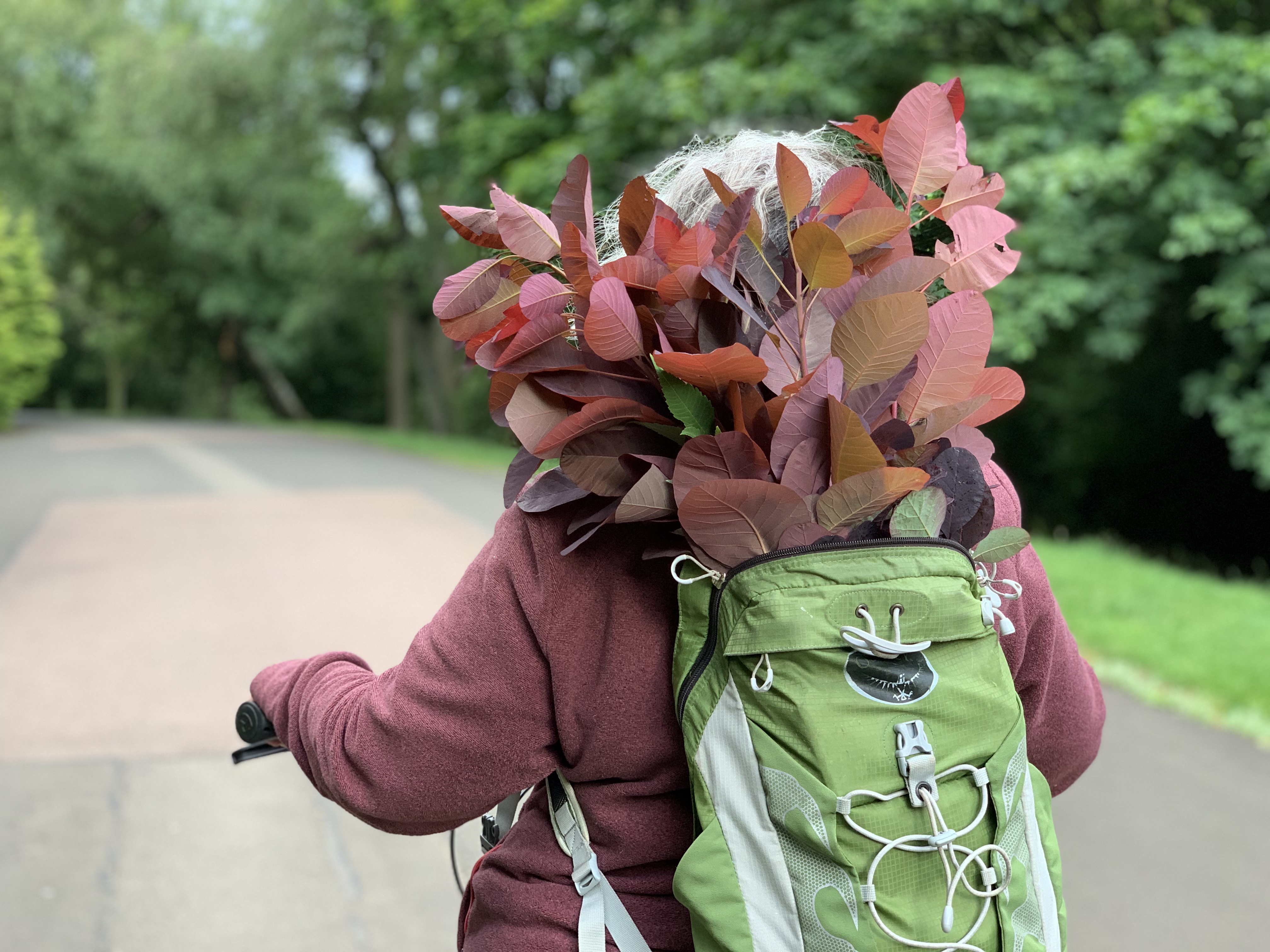 Botanical contact printing is wonderful way to bring Nature into your creativity
The course starts with a simple leaf...we forage it, and Elisabeth will share two different methods of leaf printing onto paper using natural dyes, simmering in a dye pot and steaming with dye blankets - a great way to mark the time and a place, creating a beautiful record of the season...a woodland...a garden. 
Cass will then walk you through three book structures that incorporate your botanical prints into the cover and inside pages, a hardback nature journal with decorative exposed stitch inspired by the vein of a leaf, a sculptural origami fold book and a Japanese stab twig book - resulting in a unique and usable set of books that share your eco-printing journey.

The Print, Dye and Stitch workshop
How is this course taught?
This course is taught via a series of comprehensive step-by-step videos and written notes, with lots of useful tips and information on where to source tools and materials - perfect for beginners, who will learn the basics, as well as more experienced participants who will be inspired to push the boundaries and explore the creative potential of eco-printing and bookbinding. 
There are no kit options with this course but a full list of material and equipment is made available and Cass and Elisabeth will help with additional questions.
There is no time limit on staying in our creative community in Facebook, the course curriculum will stay with you for two full years, which means you can work through it at your own pace and revisit the techniques again and again.
There is also the option to join the supporting Print, Dye & Stitch Facebook group to connect with the tutors and other participants to ask questions, share your progress and celebrate your creative work.

We are very excited to welcome you into our creative community and share our ways of working sustainability to create wonderful works of art!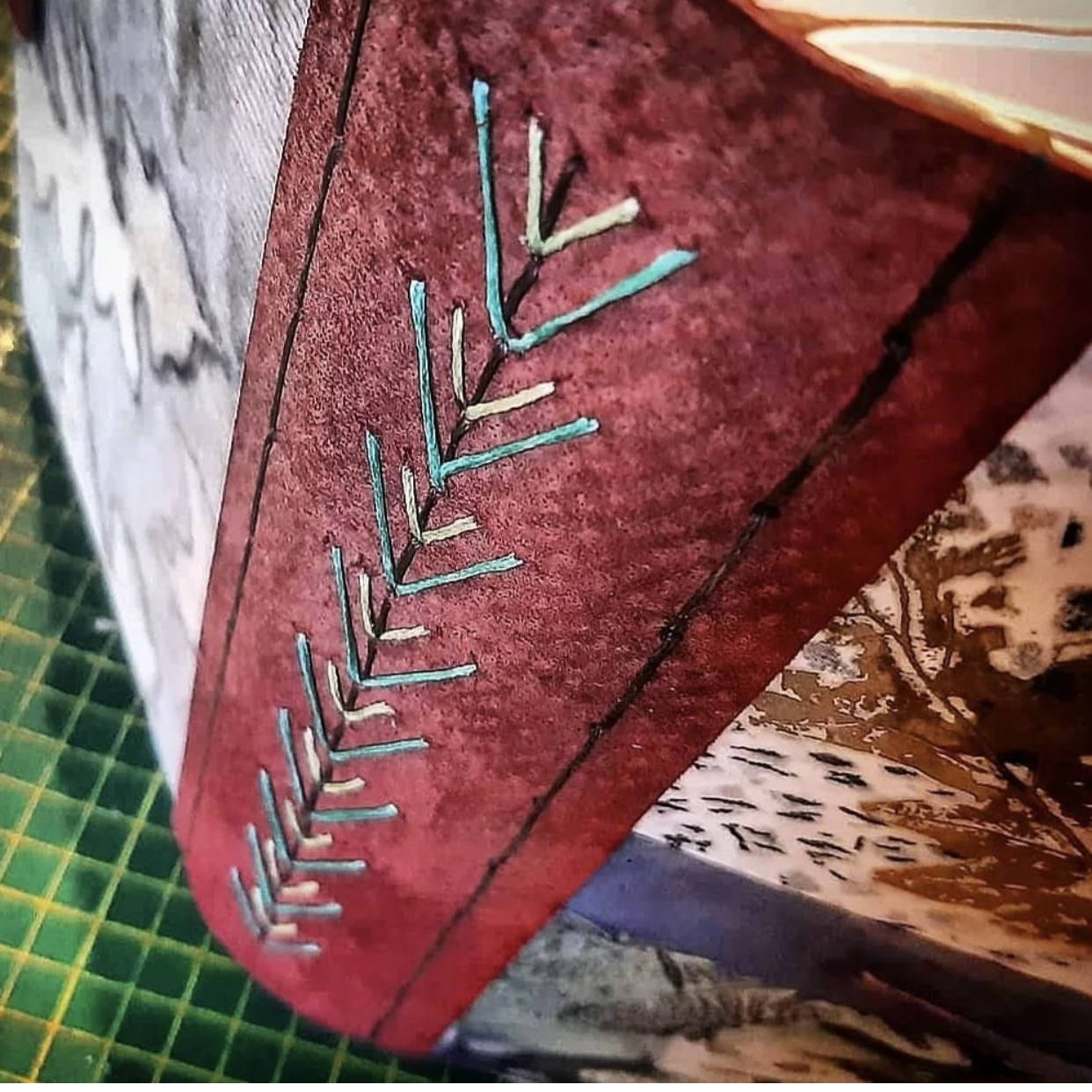 Hand stitching on the spine of our books
Hand stitching will give us a unique way to make our books so unique and personal, Cassandra has devised a wonderful way to teach you hand stitched spines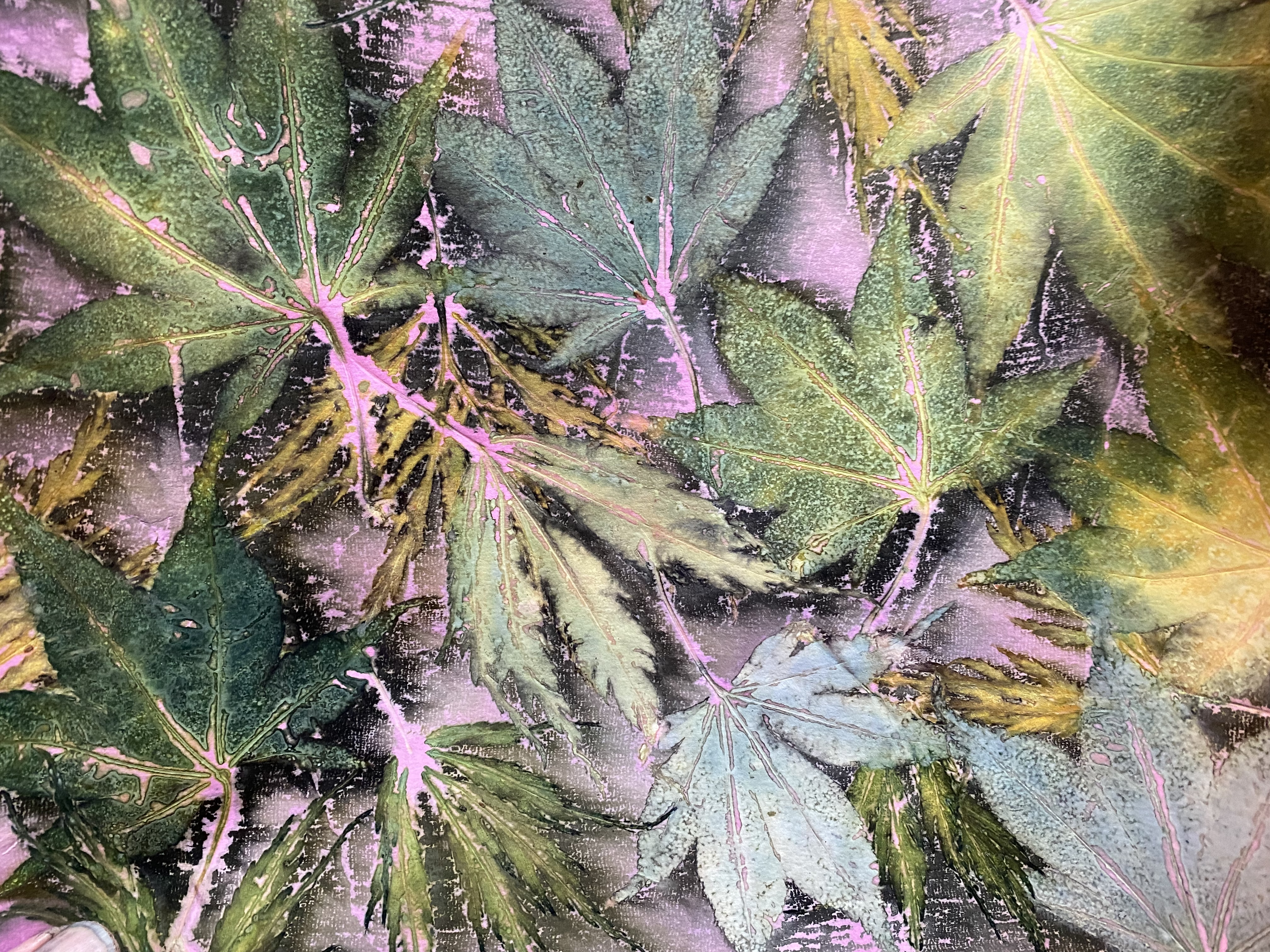 Using local leaves with natural dyes to create unique papers
Using local botanical and dyes will give you a chance to create a story for your books out of your foraging. Elisabeth will show you how to adapt her Botanical printing techniques to your local environment... Here Elisabeth's local Acer leaves on Sapan wood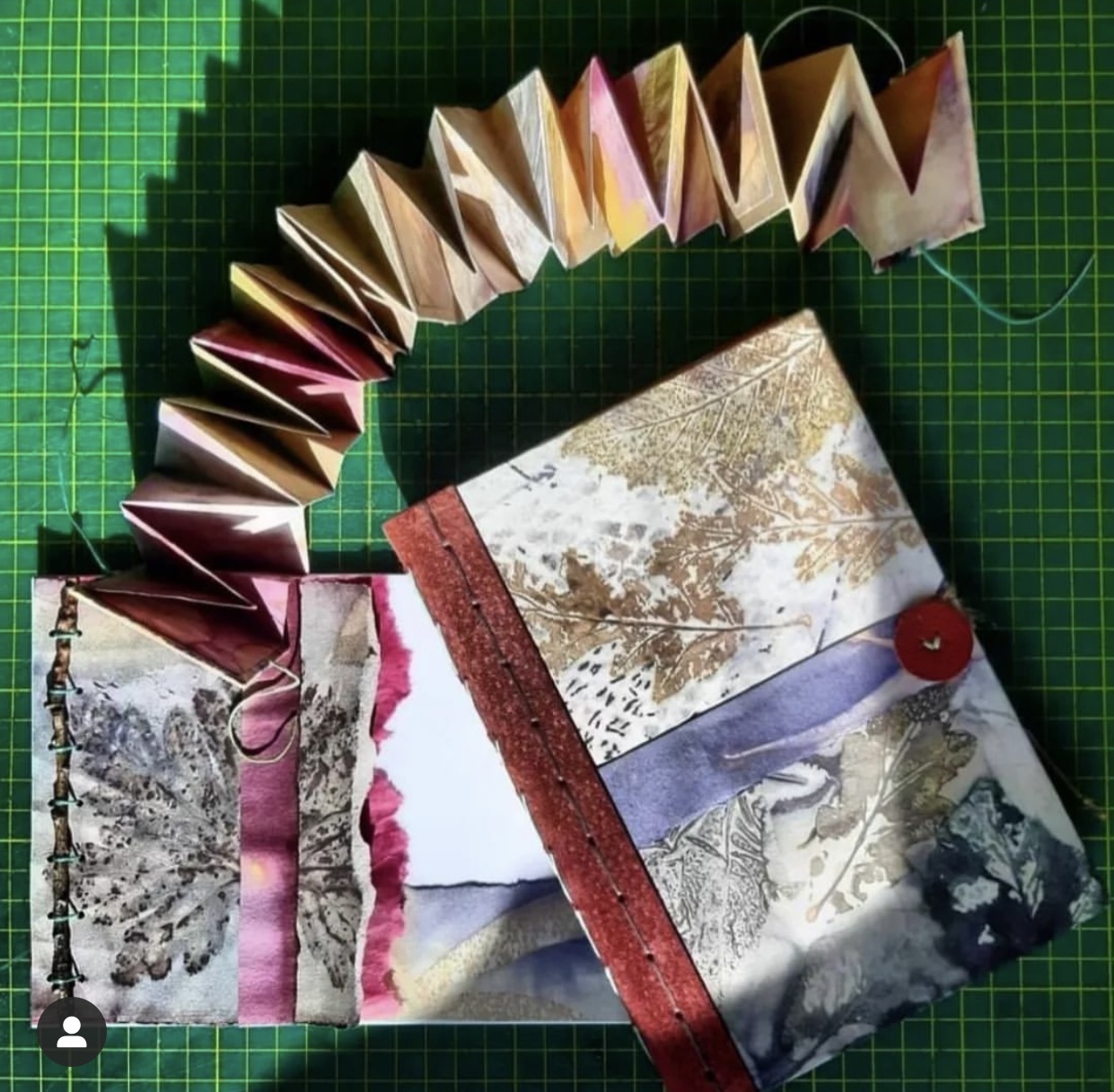 Three beautiful books will be created out of this workshop. But off course this is just the beginning of your journey... with the passing of the seasons and new botanicals we hope you will make many more

Available in days

days after you enroll

First Section
Available in days

days after you enroll

Botanical printing on paper
Available in days

days after you enroll

Bookbinding with Ecoprinted paper
Two techniques available online for two years, and a support Facebook group
When joining the workshop you will gain access to all the material for two years from date of purchase. You will gain access to a support Facebook group unlimited in time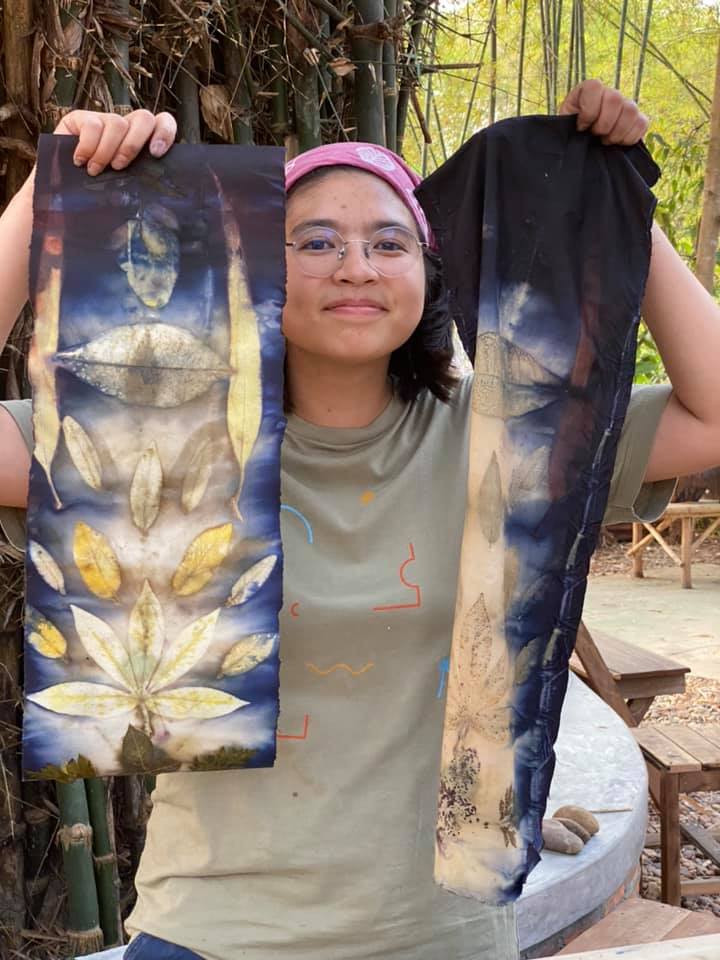 Check your inbox to confirm your subscription